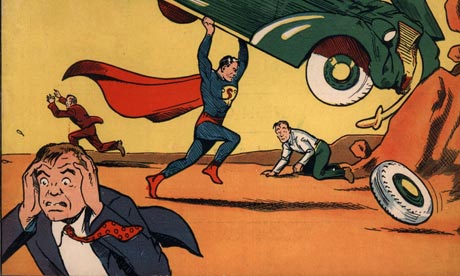 Action Comics No.1 comic book, featuring the first appearance of the 'Man of Steel' sold for a record breaking $3.2 million Sunday. The comic sold for 10 cents when it was originally issued in June 1938.
1% of the sale will be donated to the
Christopher & Dana Reeve Foundation
. The Foundation is dedicated to curing spinal cord injury by funding research and improving the quality of life for people living with paralysis.