As readers anxiously wait for the release of Go Set a Watchman, there's a story behind the story...
When Harper Lee presented her initial manuscript, Watchman, to an editor, it was suggested Lee develop the character of the young girl. Taking this advice, To Kill a Mockingbird was written (1960). The novel went on to receive a Pulitzer Prize and the story was adapted into the 1962 Academy Award winning film.
Success left Lee overwhelmed.

In 1962, she gave her last interview and all but disappeared – swearing she'd never publish anything again.
Several years ago Ms Lee suffered a stroke and at 89 years old is in an Alabama nursing home in less that good health.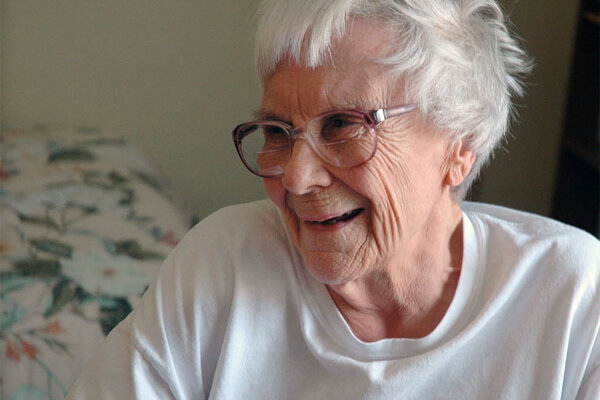 Last summer the 'lost' Watchman manuscript was discovered in a safe-deposit box by Lee's lawyer. While Harper says she's, "happy as hell with the reactions to [Go Set a] Watchman", some wonder if the author was taken advantage of/coerced into signing over publishing rights. The
first printing is set to make $40 million. Tourism attracts some 30,000 visitors annually to Monroeville (whose schools initially banned the book).
The novel picks up 20 years after Mockingbird, but not much else is known.
Several papers worldwide, including the Wall Street Journal, will print the first chapter
10 July - including an audio version by Reese Witherspoon. Watchman will be released unedited on 14 July.