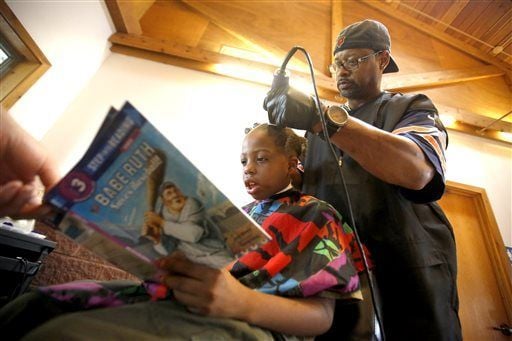 An Iowa barber gave free back to school haircuts to kids who read to him during their appointment.
"The kids would come in, and I would say, 'Go to the table and get a book you might like, and if you can't read it, I'll help you understand and we can read it together,'" Holmes explained.
Several non-profits came together with Holmes to promote early literacy and encourage reading. Thanks to donations, the kids were able to take books home with them. The event was such a success Barber Courtney Holmes hopes to make this a monthly event!