"Compassion is an action word with no boundaries." — Prince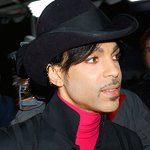 When Prince learned that the Western Branch Library in Louisville, KY faced closure in 2001, he sent a check for $12,000. Western dates to 1905 and was the first full service library in the country for and staffed by African-Americans.
Prince quietly gave millions of dollars to schools, shelters, and community groups across the US through his Love 4 Another Charities. Records also show that he spent 5 hours per week working at the charity.