Storybook Dads
records prisoners reading bedtime stories onto CDs and DVDs, so children in 5,000
families
across Britain can share time with their dad. Christmas is an especially busy time for this organisation. Kids can keep the recordings and listen anytime they're lonely and missing their dads. Several inmates have been trained in audio production to edit the recording - they even include sound effects.
The charity also has a program for incarcerated moms as well.
Prisioner who maintain contact with their families are 6 times
less likely to re-offend.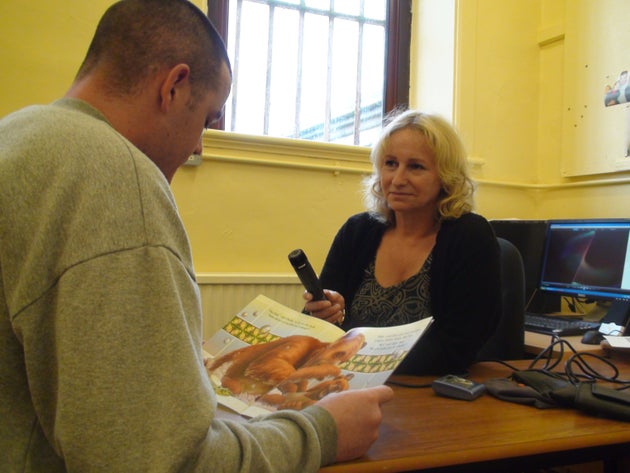 "This project has helped my daughter so much, to the point where she wants to come and see me. I

believe this is because of the comfortable surroundings in the DVD, which helped to change the horrible picture of prison in her imagination as she saw her daddy on the TV happy and smiling...so grateful for what Storybook Dads has done for me and more importantly for my children."