"...Sometimes it only takes a stranger, in a dark place,
to hold out a badly knitted scarf, to offer a kind word, to say
we have the right to be here, to make us warm in the coldest season..."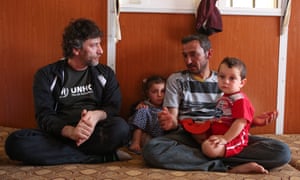 Author and ambassador for the United Nations High Commissioner for Refugees (UNHCR),
Neil Gaiman
asked his twitter followers what reminded them of warmth. From over 1000 replies, he composed his latest work. The free-form poem launched the UNHC Winter Emergency Appeal. For more about Gaiman, the project, and to read the poem in its entirety, click
HERE
.